My favorite part of Venice was walking around the canals. Once we got away from the center of action Venice was very peaceful.
My children have enjoyed reading the Magic Tree House Series of books, which are about the adventures of two young kids. In the book
Carnival at Candlelight
by Mary Pope Osborne, Jack and Annie traveled in their Magic Tree House to Venice. I'm glad the kids had the opportunity to read this book before our trip.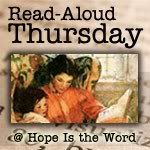 * I did not receive any compensation for this recommendation. I'm just a homeschooling mom who has found many products that I like. If you're interested in the products I recommend on this blog I want to make it easy for you to find them.
** I am an Amazon associate and receive a small portion of the sales on orders made after clicking in from this site, which I promptly spend on homeschooling books and supplies for my children.